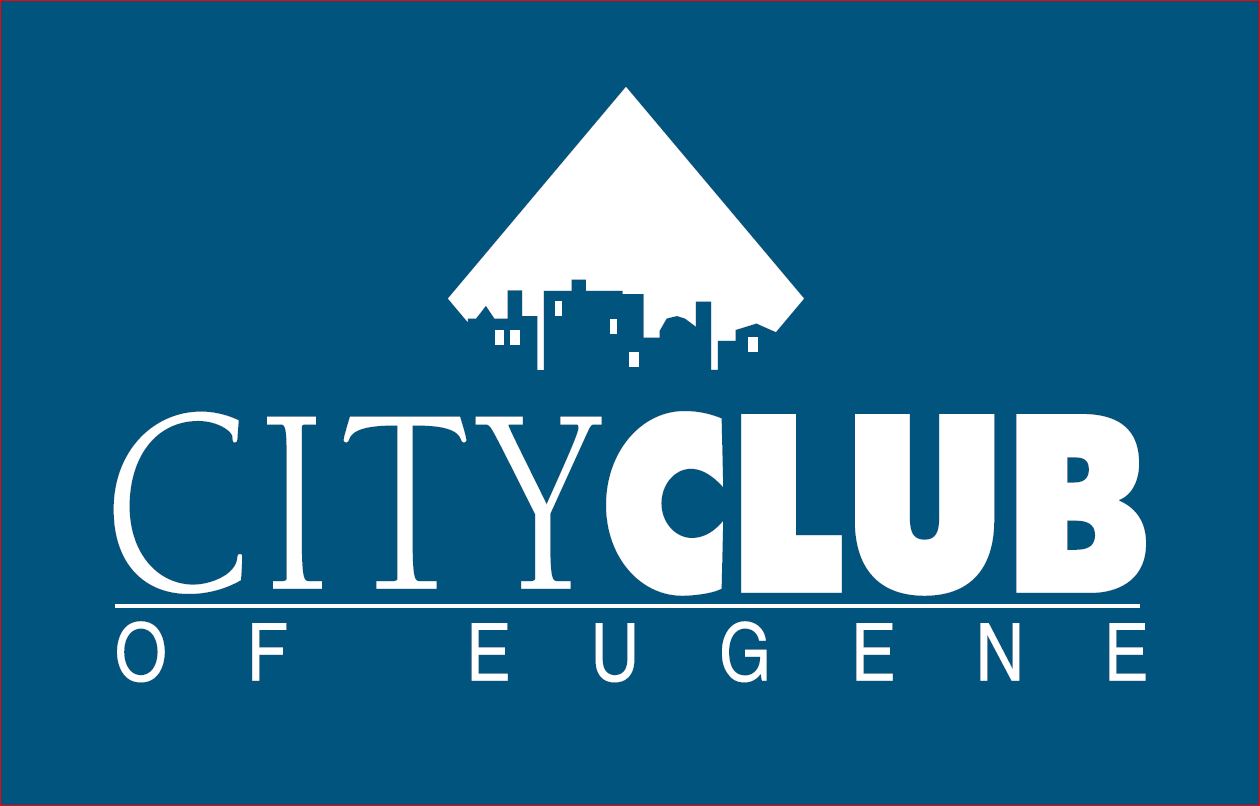 After Pearl Harbor was attacked by Japan, America declared war and began taking Japanese residents to internment camps. This podcast of the City Club of Eugene, Oregon looks at the impact of internment on the detainees and their descendants as well as America's reaction at the time of the internments. You will also hear about how the internment was carried out here in Eugene.
We'll hear an overview of the camps from Tara Fickle, who is an Assistant Professor of English at the University of Oregon, and an affiliated faculty member of the Department of Ethnic Studies, the New Media and Culture Certificate, and the Center for Asian and Pacific Studies. See her presentation, including a cartoon from Theodor Seuss.
One young boy in one of the camps was Roger Shimomura, who grew to be an internationally acclaimed artist and educator. Much of his art portrays life in the camps, with haunting images of tricycles and baseball inside barbed wire. Anne Rose Kitagawa, chief curator and director of Asian art at the Jordan Schnitzer Museum of Art at the University of Oregon, explains the symbols and messages in his art. View examples here: https://jsma.uoregon.edu/shimomura.
Aimee Yogi graduated from the UO and worked more than 30 years at the UO Knight Library. In addition to working with the Oregon Asian Celebration, the Asian American Council, and the Sacred Heart Hospice, she has served as the president of the Japanese American Association of Lane County since 2013. She has researched the history of the Japanese internment in Eugene and led the effort to build a memorial to the victims of the interment.
(This program was presented on May 15, 2020)
Watch this program on City Club of Eugene's YouTube channel.